Sensors and actuators
In accordance with the planned functional requirements (e.g. in the form of P&ID diagrams), SAR assembles the best functioning electrical and I&CE components into a unit. Construction of control cabinets, cabinets and mechanical devices to hold the relevant hardware is an important prerequisite for this, and is reliably undertaken by SAR and its partners.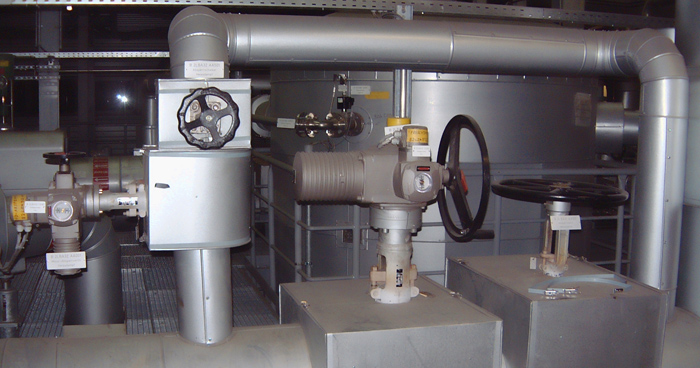 Setting and optimisation of the measurement and control engineering parameters is undertaken according to the plant-specific and process engineering requirements, and in close consultation with the client.
In the field of device and component technology, we work closely with leading manufacturers, so that an overall concept tailored to the customer's needs is guaranteed. Our constant striving for further development has resulted in collaborations which go beyond the usual customer-supplier relationship.
For example, in the field of temperature measurement by means of infra-red radiation pyrometers, this has resulted in devices being developed specifically for SAR which meet requirements that cannot be covered by standard products.
We plan, advise on and engineer sensors and actuators for processes ranging from plant extensions or modernisations up to and including complex new constructions:
WtE plants
Water / steam cycles
Combined heat and power plants
Flue gas cleaning plants
Production plants
Industrial furnaces